Nutty Norman - children's favourite
Brilliant fun for children of all ages! Magic, Punch & Judy, Balloon Twisting
For availability, fees and suggestions for your event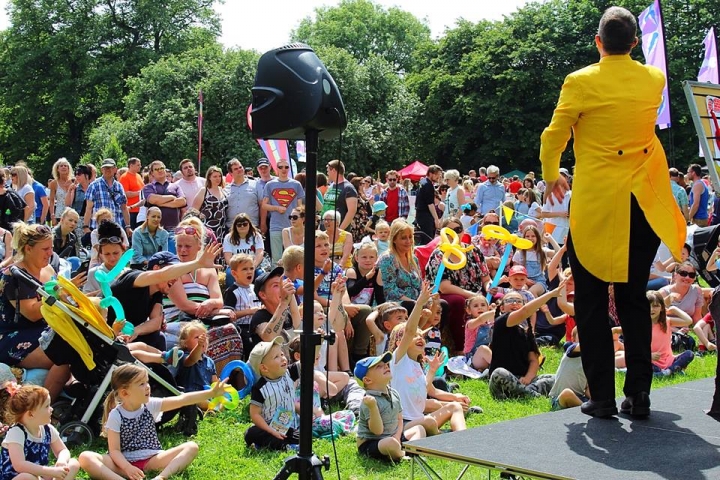 Summer Fete dates and Christmas dates are flying out
Description
Nutty Norman - he's a very funny professional and experienced comedy children's entertainer and magician. It's laugh a minute with Nutty Norman. His show is aimed at children of all ages. It's packed with Magic that will amaze with  audience participation, music and fun. There's a special magic routine for the birthday boy or girl. He's a great balloon twister too and all guests receive a balloon model made especially for them. "You'll hear the laughter miles away"!
There's a party package offer too!, a "No Stress" 2 hour Party Package with magic show, non-elimination games, music, sweeties as prizes and balloon models for everyone (there's a break in the middle for food and the Birthday Cake) 
Suitable for...
Children's Parties
School shows
Outdoor events
Galas
Fetes
Fun Days
Festivals
Punch & Judy
Balloon Twisting
"A brief thank you for an outstanding afternoon's entertainment, 35 kids of all ages and a large number of adults all totally transfixed for the full show. Many thanks again"
Alan.