Mad Dog Martin and the Sophistcats
Guaranteed to spread happiness.
For availability, fees and suggestions for your event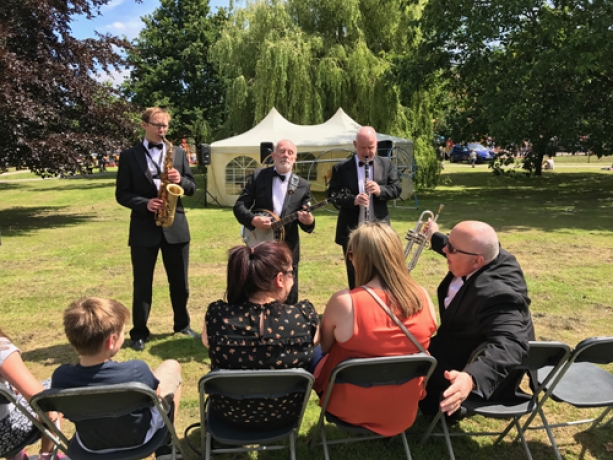 Description
Martin 'Mad Dog' Jones and the Sophisticats provide brilliant musical entertainment packed with personality and charisma. Their performances are guaranteed to spread happiness. Highly experienced and professional they  are the perfect choice for any event. 
Great for weddings, outdoor shows, Street events, fun days, Fetes and galas and promotions. They dress to impress and to fit in with any occasion. 
This band really stands out and led by Martin's vivacious personality the'll create a lasting impression.
Suitable for...
Weddings
Outdoor Shows
Street Events
Fun Days
Fetes and Galas and Promotions.