Peaky Blinders Magician - The Original
Cons, Scams and magic swindles in 1920s Peaky Blinders style. Great for themed parties and events
For availability, fees and suggestions for your event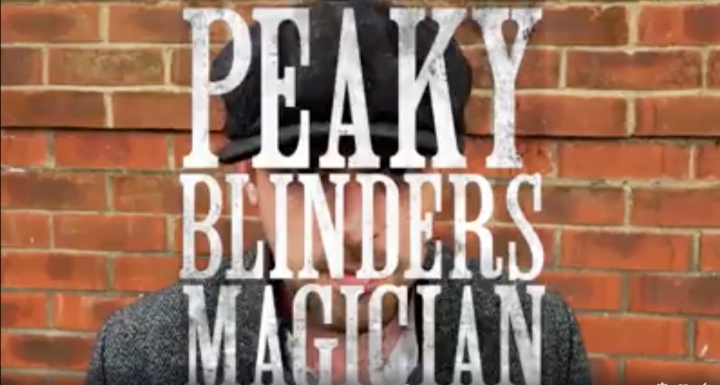 Book now for firms and corporate party season
Description
Our Peaky Blinders style magician is just as cunning and stylish as the gangsters you have seen in the popular television series. He's straight from the tradition of pick-pockets, racecourse thieves and scam artistes. But he doesn't have a razor in his peaked cap. Having him at your party to entertain your guests will be a novel and unique feature that all will talk about. His sleight-of-hand magic and comedy is highly entertaining, baffling and surprising. He's had years of experience and since the Peaky Blinders series started six years ago, and inspired him to develop this character, many thousands have enjoyed his performances over the past years.
He usually offers a one hour or two hour session depending on the number of guests
."Russ was brilliant, the Peaky Blinders Day was fab and worked really well. Thank you" Wetherby Races
Suitable for...
House parties
Corporate Events
Dinners
Weddings
outdoor shows
"Thank you for the amazing magical entertainment at our Peaky Blinders event at the weekend. Loads of guests raved about how effective it was and made the night for them"
Graham