The Crazy Game Show
Knock-out, crazy fun show
For availability, fees and suggestions for your event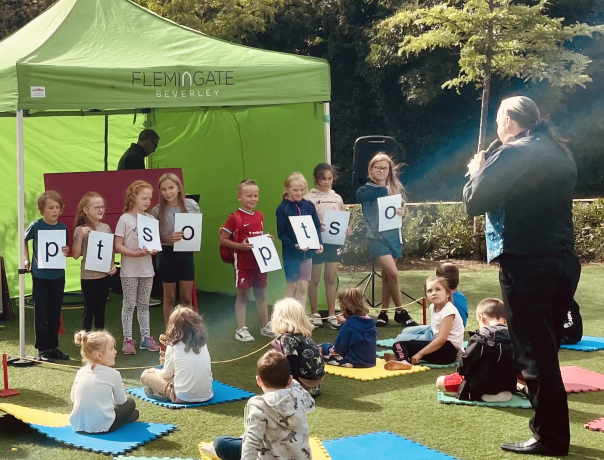 This unusual attraction is frequently booked so book early during the holiday season
Description
Presented by talented professional Michael Diamond with years of experience The Crazy Game Show is a live game show for all. Packed with audience participation. It's full of comedy, music and action with Crazy Fishing, Crocodile Capers, Cartoon Character games and much more. Will your team win? New teams are selected for each new hilarious game. Grown-ups are not left out either. Take part or cheer the teams on. 
Either 30 minute completely different spots or a 45 min show.
Completely self-contained with giant props, sound, 
Suitable for...
Outdoor events
Galas
Fetes
Parties
Festivals
"The Game show was hilarious to watch, the children loved taking part. My favourite was the crocodile game. Mrs Collison at Flemingate Shopping Centre"