Witches and Wizards School
Your children become Witches and Wizards. They have fun making exotic magic wands and even a broomstick to test fly. There's a chance for the children to try out their Magic prowess on their grownups.
For availability, fees and suggestions for your event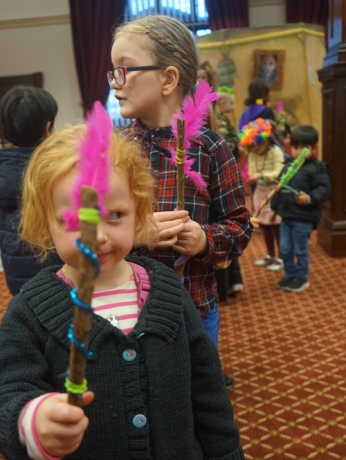 A few Halloween Season dates left
Description
Witches and Wizards School  
Rachel the Enchantress invites all budding young spellcasters to enter her den of magic for a fun, imaginative and creative session. All taking part learn magic spells, design and make a wand or broom stick and a magic trick to take home.
This is a really fun, making, moving and acting workshop. It's perfect for festivals and was a hit at the 2018 Out of This World Festival at Sheffield. Four separate workshop sessions were held throughout the day.
The young witches and wizards turned their grownups into frogs and even made them disappear!
Suitable for...
Festivals
Workshops
Schools and organisations