Bendini - Sword Swallower and Contortionist
You'll be amazed!
For availability, fees and suggestions for your event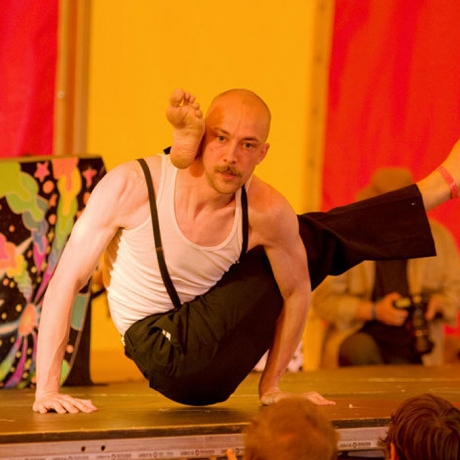 Don't twist yourself in knots looking for a contortionist - Book Bendy Bendini
Description
Bendini presents one of the most legendary and dangerous of the Sideshow arts – Sword Swallowing! He is an amazing solo performer not only swallowing swords but tying himself in knots if you dare watch him!
Bendini has spent years perfecting his dangerous skills for your entertainment. Everyone has heard of the Sideshow sword swallower but few have seen this act live – it's real and completely fascinating! Watching Bendini twist and contort his body as he attempts to pass it through not one but two tennis racquets, the second smaller than the first, is incredible and must be seen to be believed. And it's all presented with personality and humour.
Suitable for...
Festivals
Sideshows
Cabaret
Burlesque
Circus theme
Street Theatre