Michael Diamond - The Great Escape
Thrilling and Amazing Escapology that will keep the crowd on their toes with excitement
For availability, fees and suggestions for your event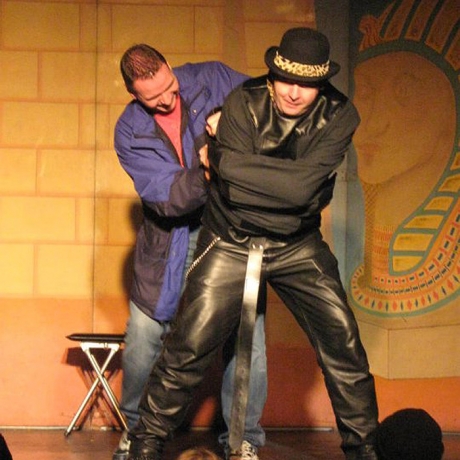 Always in demand for outdoor events
Description
Escapology - unusual and different! From the days of Houdini to Britains Got Talent,  Escapology has always been a thrilling,  death-defying act presented for your entertainment. Nowadays  it's peppered with audience participation and comedy as well as providing a gripping attraction for your audiences.
Michael Diamond performs astounding and dangerous escape feats including such incredible  stunts as the Challenge Straitjacket escape, the 100 foot rope tie, the amazing Defying the Crossbow Escape, breaking out of locks, chains, barrels and boxes all designed to keep the crowds holding their breath with amazement. 
Suitable for...
Outdoor Events
Galas
Fun Days
Steam Fairs
Variety shows
Street Theatre
"Manchester Day Festival - the day's finale – a feat of escapology from Dr Diablo – kept the crowds holding their breaths!"
Manchester City Council