Circus Avago
You are the Stars! Non-Stop Circus Fun for all ages
For availability, fees and suggestions for your event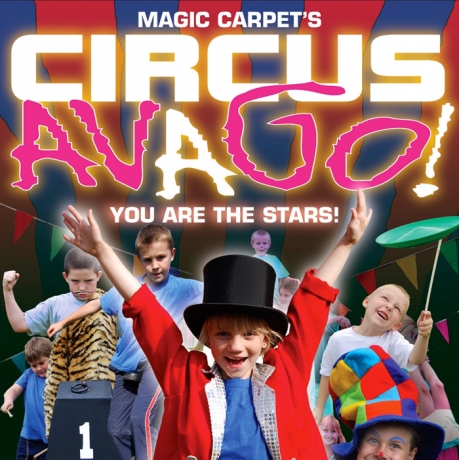 Often re-booked - summer dates booking fast.
Description
For Outdoor Events
Ever wanted to run away to the Circus? Circus Avago is an exciting, non-stop, all-day* activity with tightrope, unicycles, juggling, plate-spinning, balance bikes, diabolo, stilt walking and more.
Professional equipment, mini marquee, fencing, flags, bunting and banners. We provide a colourful, enticing attraction that is genuinely fun for all ages, not only for the kids!
20m x 20m space required.
* usually up to 5 hours per day
For schools and groups - 
A structured full or half-day of circus skills. The session commences with an entertaining demonstration/performance leading to circus practice by all the participants and culminating in a fun improvised show at as a climax to the session.
Book a Circus Party - 

We've specially devised a unique, fun two-hour circus event, brilliant  for children's parties and finishing with an exciting show starring all taking part.
WHAT THEY SAY:
"The whole day has been wonderful and a fitting thank you to the school, as the tricks and skills in circus performances require trust and team work - the very things that we do best!" said headteacher Mrs Cooper. Westmoreland Gazette
"Every year is brilliant and the sunny weather also helped to make this year's especially enjoyable. Come back again next year for another fantastic Circus Avago!"  Acre Head Primary School, Anlaby
Once again we had a great weekend and all the acts you sent over were fantastic. We will be looking at booking again next year. Dronfield Arts Festival
Suitable for...
Festivals
Fetes
Galas
Street Theatre
Fun days
Outdoor Events
Indoor Version
Schools and Organisations
Team Building and Corporate Events
"Many thanks to you, what a fantastic day!"
June Cooke Butterflies Project "We have received rave reviews about Circus Avago and Sam the Scam. We estimate we had 15,000 visitors! Thanks again." Cottingham Parish Council