LA Jazz Band
Toe-tapping, live music played with personality by experienced musicians to enliven any event.
For availability, fees and suggestions for your event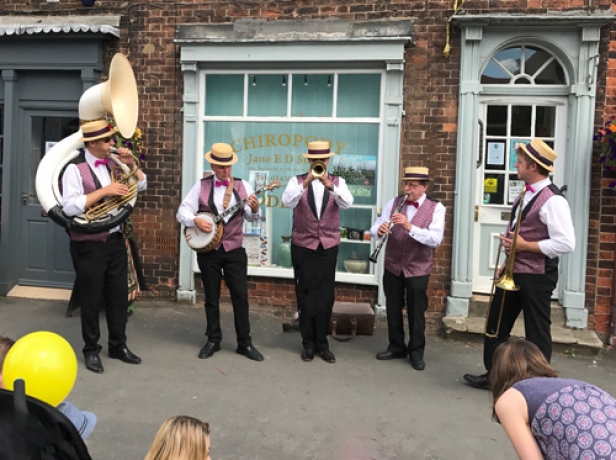 A very busy attraction especially for the summer Gala season
Description
Toe-tapping, live music.There's nothing like the sound, and visual appeal of a Jazz Band. Catchy tunes played with personality by experienced musicians will enliven any event. It's mood changing, uplifting and glorious and all without any electricity or amplifiers.
The LA Jazz Band has entertained people for many years'  at corporate functions, street festivals, fetes, galas, private parties, weddings and even funerals.
They are an ideal attraction to stroll at outdoor events or to set the right note as a meet and greet band for arriving guests, play during meals, pleasantly fill the "wedding photographs" gap, provide unobtrusive background music or more up-front entertainment.
LA Jazz spread fun and smiles and are available in sizes and combinations to suit all events from a strolling trio, quartet or a bigger band where needed.
Suitable for...
Outdoor Shows
Festivals
Street Theatre
Gala's
Shopping Centres
Promotions
Weddings