Tent of Mystery - for outdoor events
Street Magic, eye catching amazing magic great for festivals and outdoor events.
For availability, fees and suggestions for your event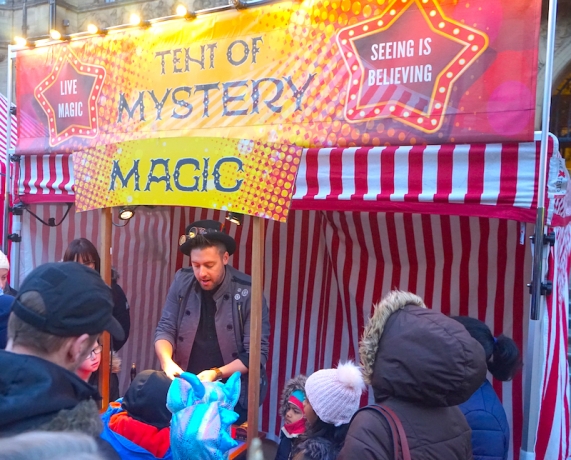 Book early for seasonal events
Description
Tent of Mystery - highly entertaining and incredible street magic in a crowd pulling, colourful and visual tent with sky banner and lights. It's a great attraction for festivals, street theatre, galas and fetes. Our superb close-up magicians engage audiences of all ages in incredible feats of sleight of hand, comedy magic and illusion all performed live and right in front of them. There's loads of  audience participation, expect laughter, gasps and amazement.
Suitable for...
Festivals
Street Theatre
Fetes
Galas
Shopping Centre Promotions
"Thanks for bringing such a great attraction - The magic was excellent and greatly enjoyed. AssembleFest"