The Big Box of Magic for School bubble groups (Covid Guidelines)
Fantastically Funny Pop-Up Theatre for Children in schools and bubble groups
For availability, fees and suggestions for your event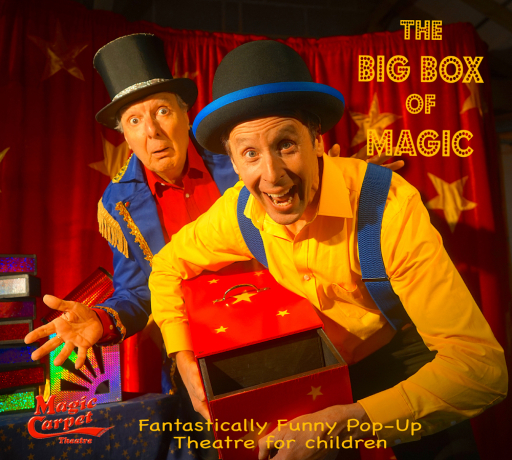 Enjoy children's theatre in these Covid restricted times
Description
The Great Mysto and Company have arrived in town with their travelling Magic show. But their famous trick, The Big Box of Magic, is not very magical and the show could close. Can they find Grandad Mysto the First's hidden treasure? Can they discover his secret Magic Spell? All is revealed in this colourful and entertaining pop-up theatre show. Expect brilliant magic, wacky juggling and lots of fun.
With multiple performances possible. The production has been designed to provide a 30 minute Pop-Up theatre experience for schools and community venues where the audience can be in a bubble group or groups.
We suggest we could perform up to seven presentations a day.